Comparison of efectiveness between two methods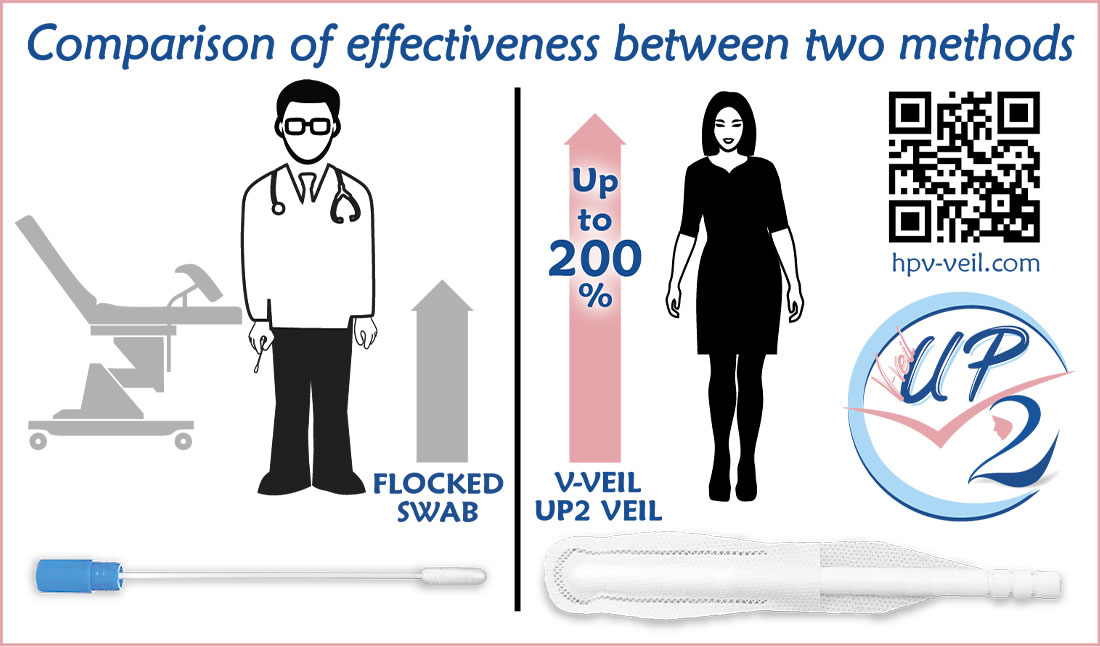 Almost twice the ability to detect high-risk oncogenic papillomaviruses (HPV-HR)
by multiplex real-time PCR, using the V-Veil UP2 Vaginal Veil Collector,
compared to the standard swab sampling performed by a gynaecologist or a nurse.
Instructions for use of V-Veil UP2
Follow the instructions below before using this medical device:
Wash your hands properly before using this medical device

Do not use if you have had sexual activities more recently than 2 days
Do not use if you have washed the vaginal cavity more recently than 48 hours
If you are pregnant or you have blood in the vaginal cavity use this medical
device only at the recommendation of your doctor.

No restrictions during these 2 to 30 minutes before removing.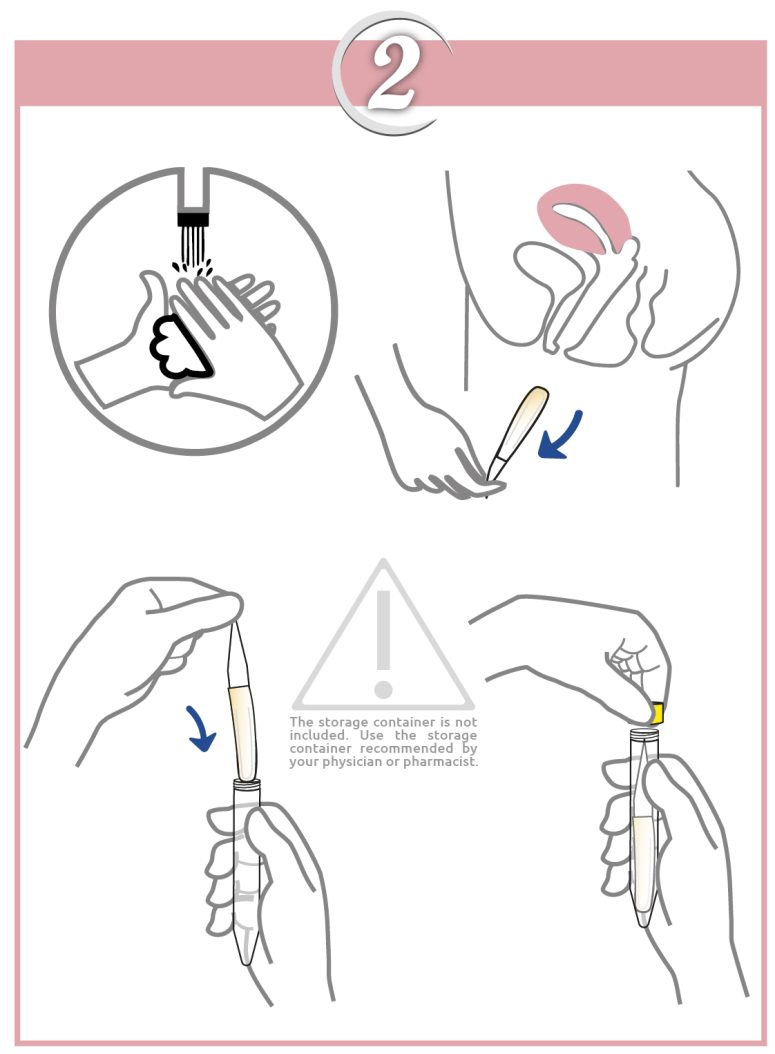 Advantage of flaps collector: our special flaps design
collect and retain more cells from the cervix area.



The graphic below compares the molecular detection of HPV genotypes performed from :

Genital secretions self-collected by women themselves, using the Vaginal Veil Collector V-Veil Up2

Genital secretions collected by a gynaecologist or a nurse, using a flocked swab
14 mm Veil
Adapted for Ø 15 mm storage container

28 mm Veil
Adapted for Ø 30 mm storage container



Advantages for a private laboratory/clinic in choosingV-VEIL UP2
Comparison between 2 HPV TEST methods:
Human resources estimates
Administrative procedures and sending of the samples


Preparation and disinfection of the gynecological examination table


A doctor to perform the test plus discussion


A doctor to sign the prescription file


Table cleaning and disinfection


Sterile disposable vaginal retractor


2 pairs of gloves for installation and after cleaning


1 pair of gloves for the examination


1 full set of disposable clothes for the doctor


The sterile transport tube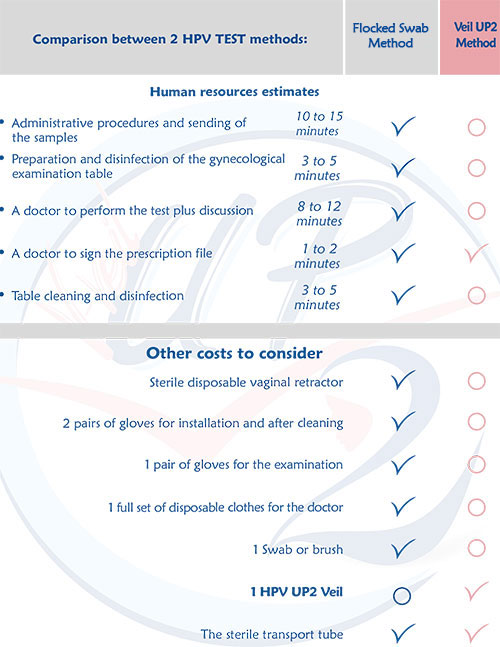 The cancerous genome can be detected up to twice more with Veil UP2 as compared to the classical method.
The use of Veil UP2 decreases the total cost by 35 – 50%.
Veil UP2 does not require the presence of a doctor to perform the HPV test.
With Veil UP2 the number of hpv tests to be done each day can increase.
The patient appreciates a sampling method that respects her privacy.
The laboratory or clinic has a real focus of scientific quality communication.
Save more lives by using Veil UP2.